Kreuz Group
COMPANY: Hotel Kreuz Bern AG
SERVICES: _marketing, _webdesign, _branding
YEAR: 2017
Many small parts form a whole: The Kreuz Gruppe not only has a generous city hotel, but also an- other accommodation in Bern, which distinguishes itself from the mother hotel by its simplicity. In ad- dition to overnight accommodation, the Kreuz Group portfolio also includes a congress centre and a restaurant; all these various products were taken care of by us in the course of the restruc- turing of the group's main hotel with regard to a communicative rejuvenation cure.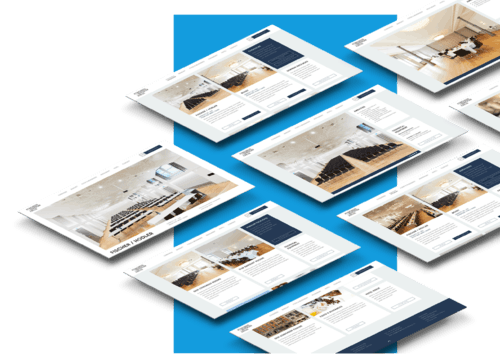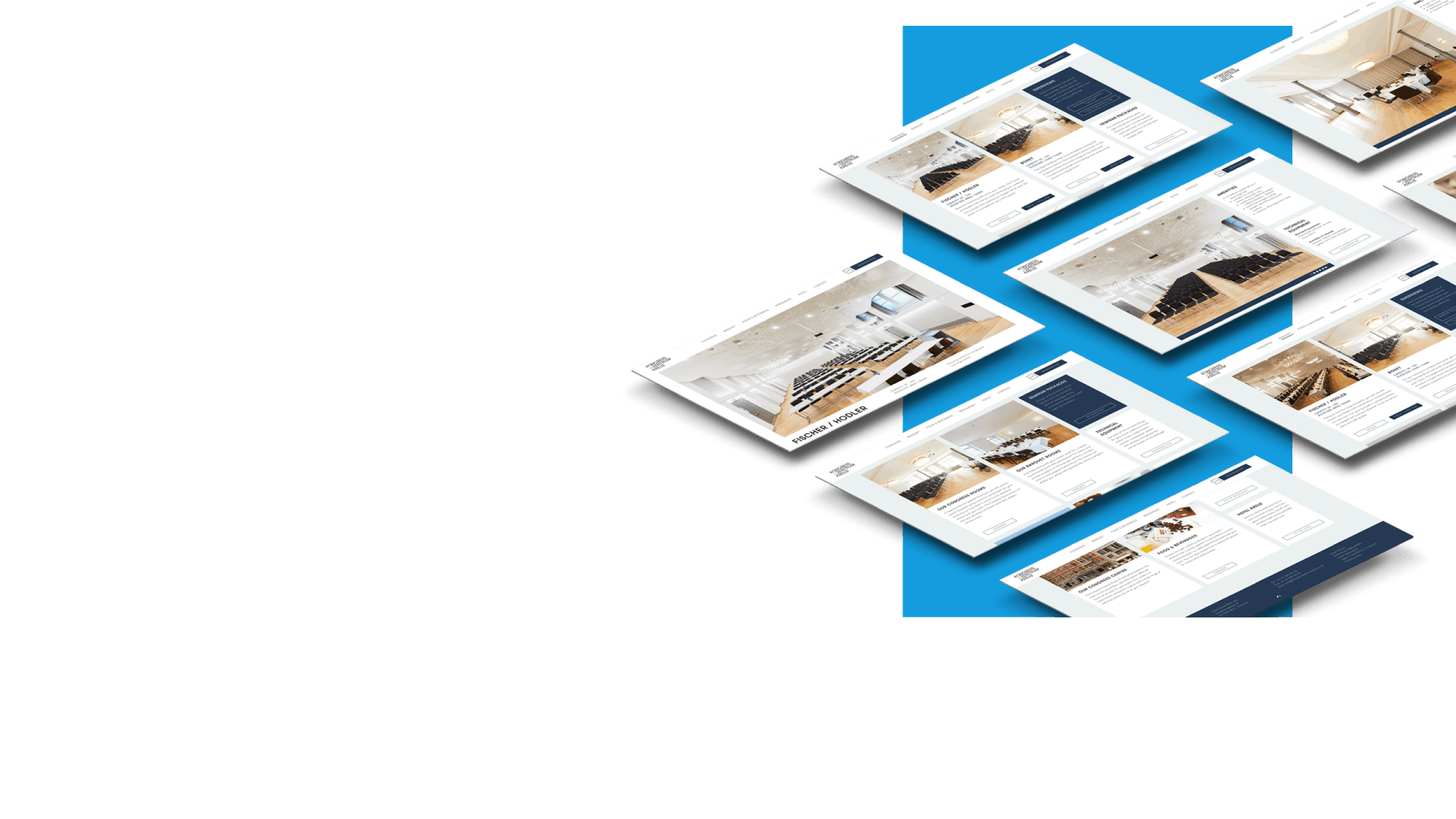 Kongress­zentrum Kreuz
---
A further part of the contract consisted in the graphic redefinition of the congress and seminar offerings of the Kreuz Gruppe. After the search engine optimized name finding and the usual project research phase, we designed a product identity which is influenced by one of the mother hotel and contains rec- ognition values. The same applies to the website, which has the same look and feel as the Hotel Kreuz website. In addition to the corporate identity and the website, we designed analogue and digital applica- tions and other means of communication.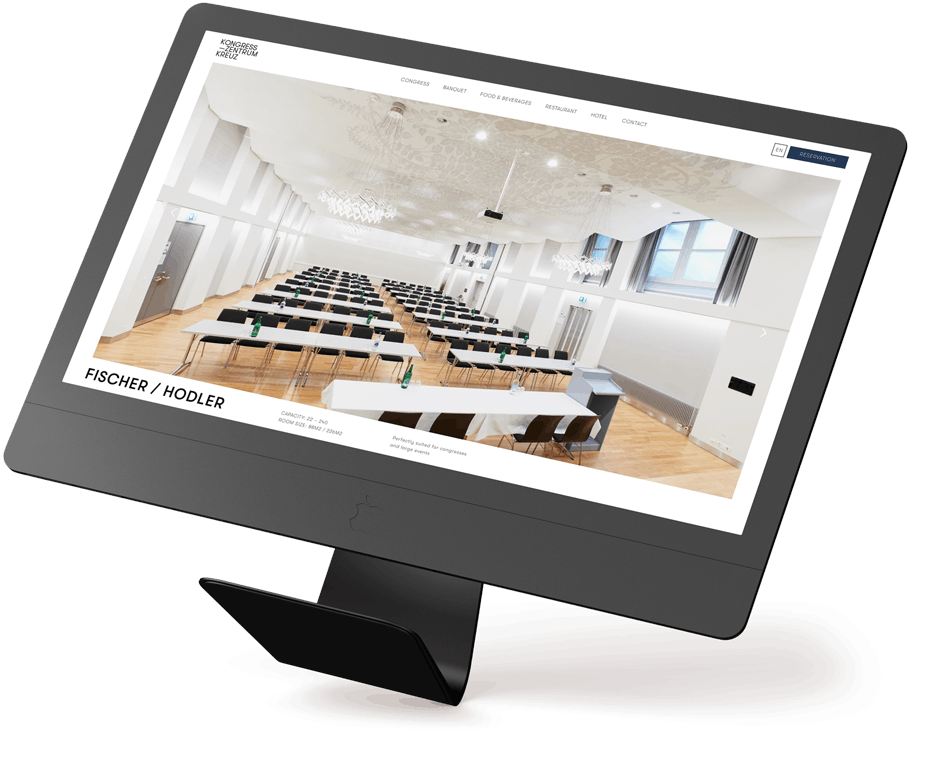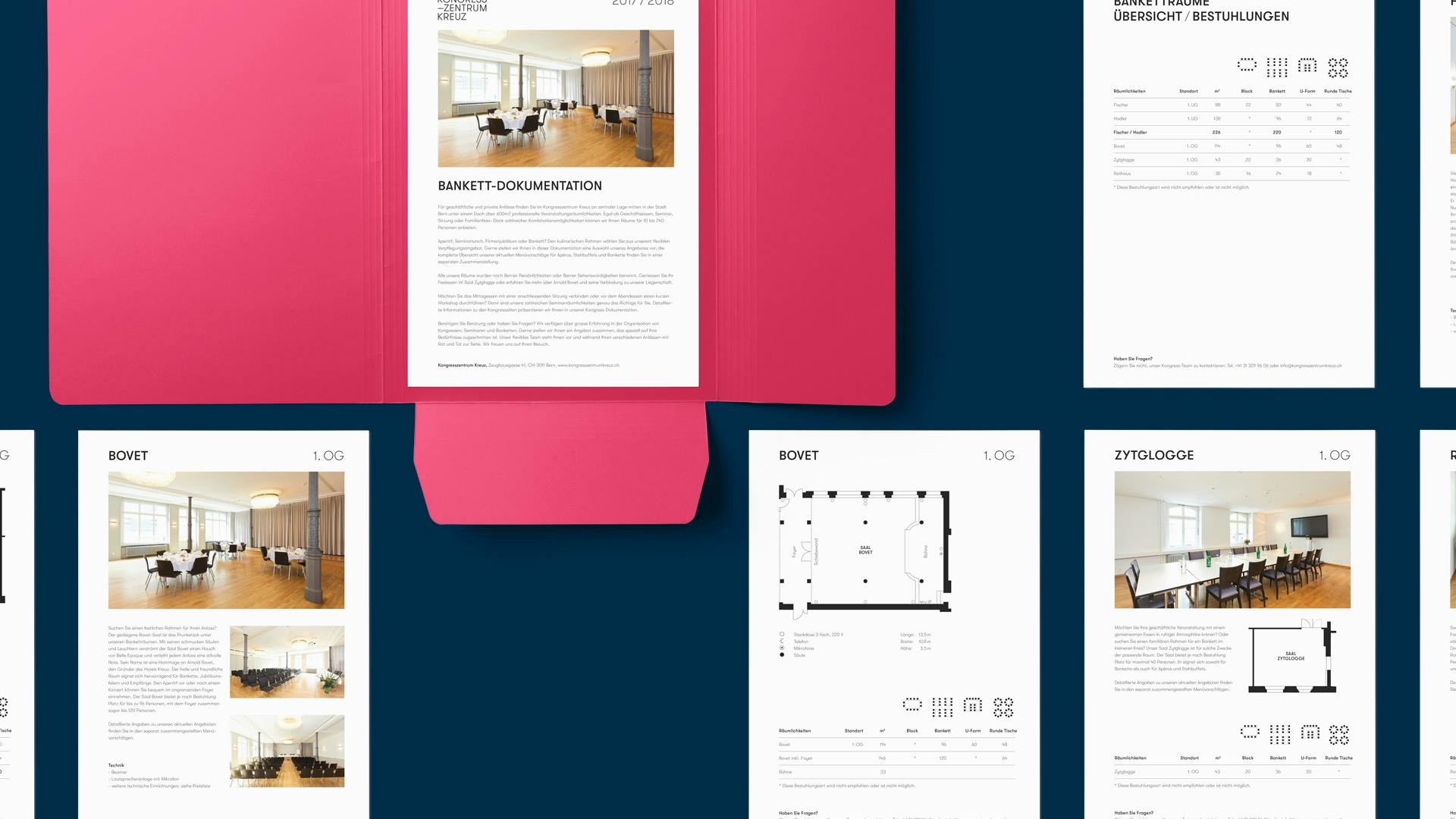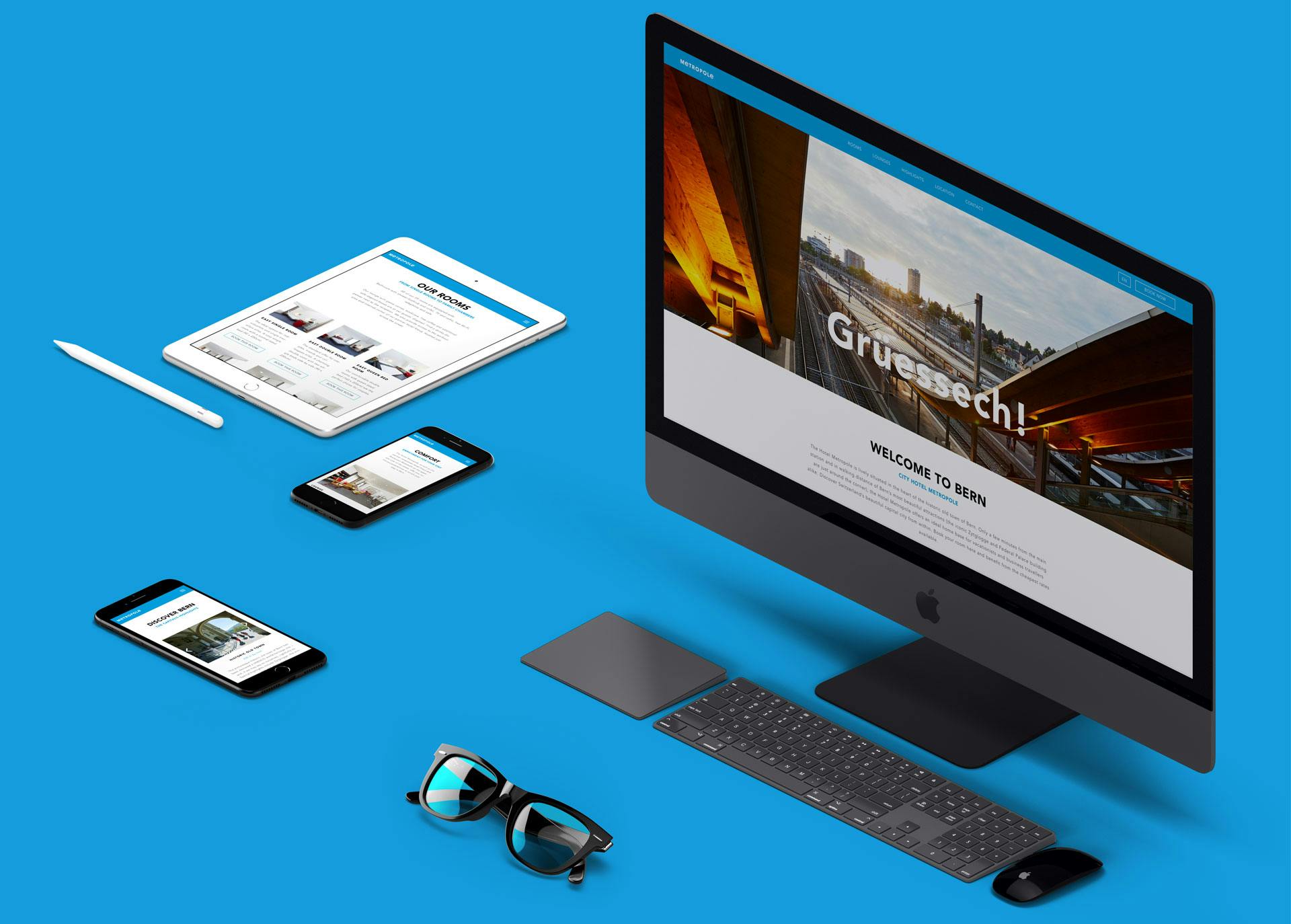 Hotel Metropole
---
The Hotel Metropole is located not far from the Hotel Kreuz, in the middle of the capital of Switzerland and is characterized by its sim- plicity and proximity to guests. These aspects had to be taken into account during the development of the corporate design and to be aligned with aspects of the reorientation towards the market. After an extensive research phase with close customer contact, our graphics department created a complete product identity which purposefully combines urbanity with the peculiarities of the city. We also implemented this in the design of the website, which is con- ceived as a modern one-pager.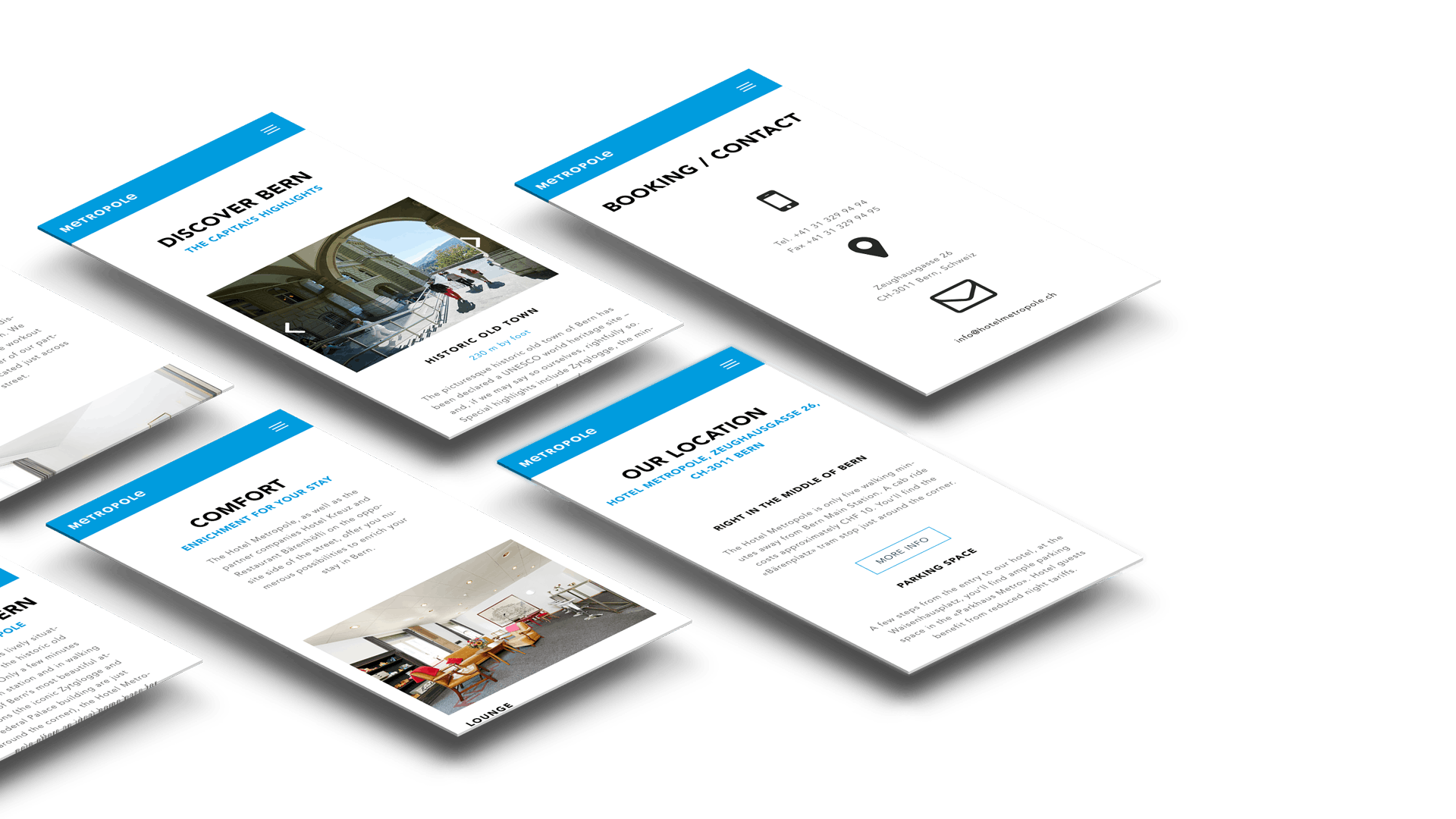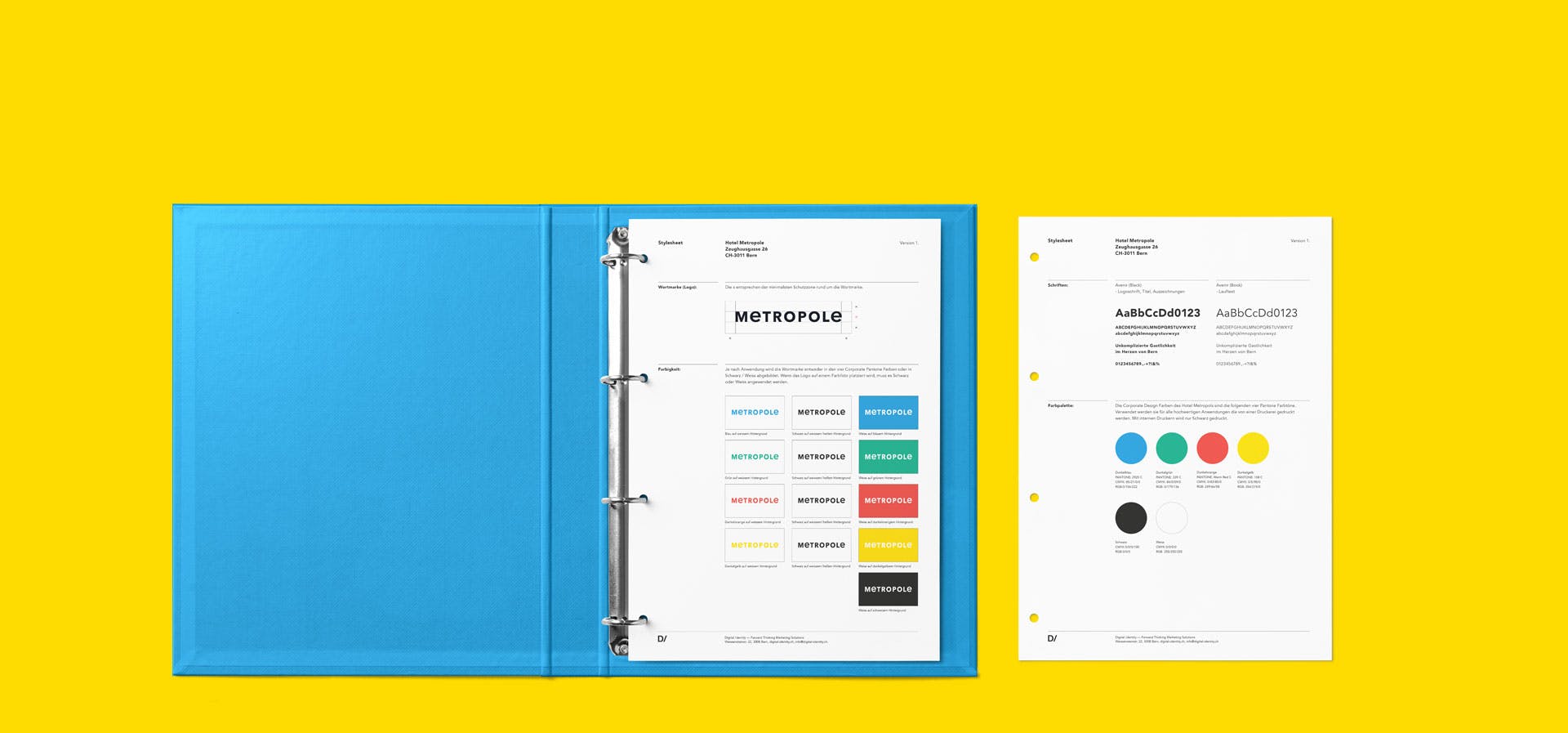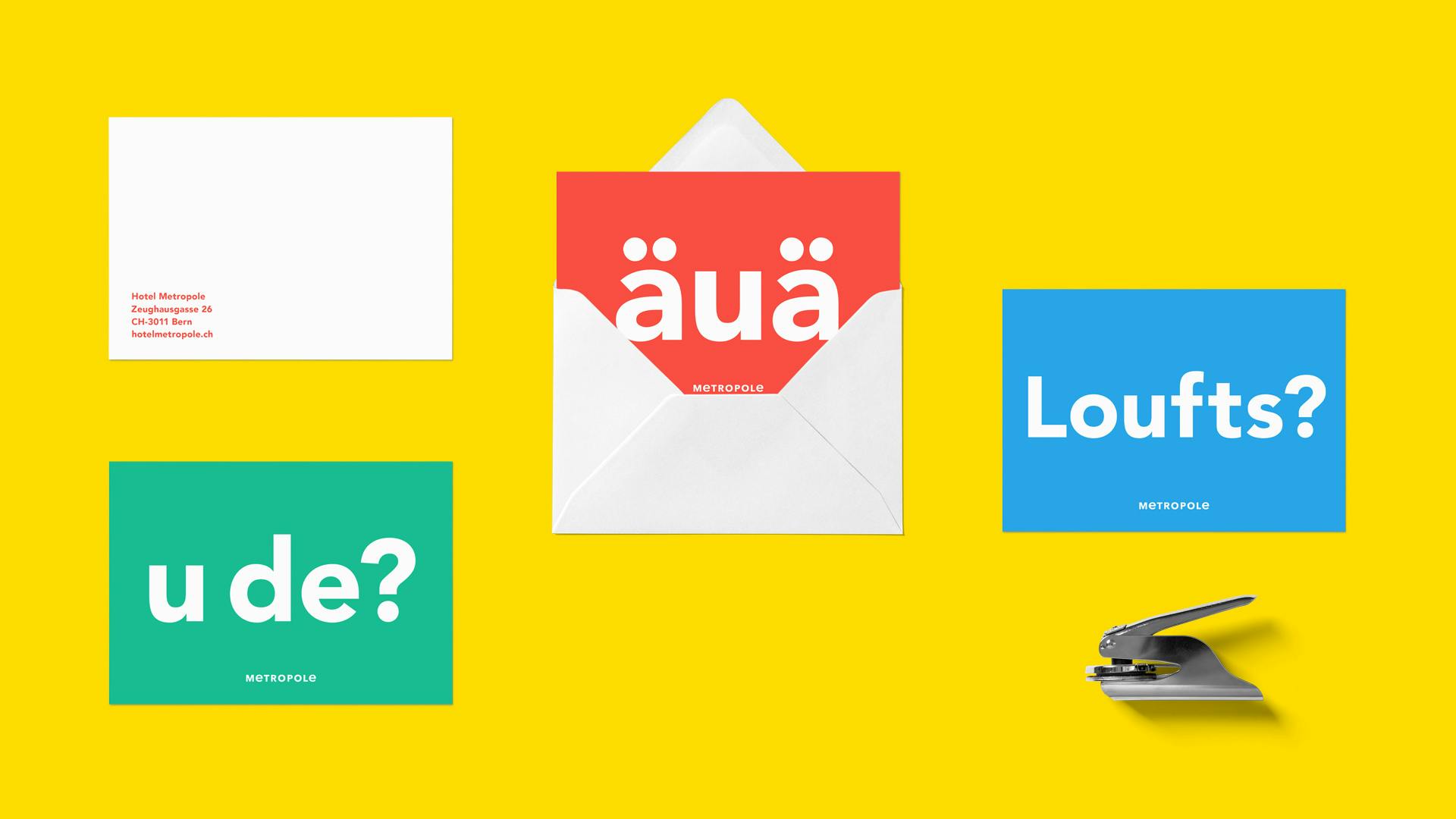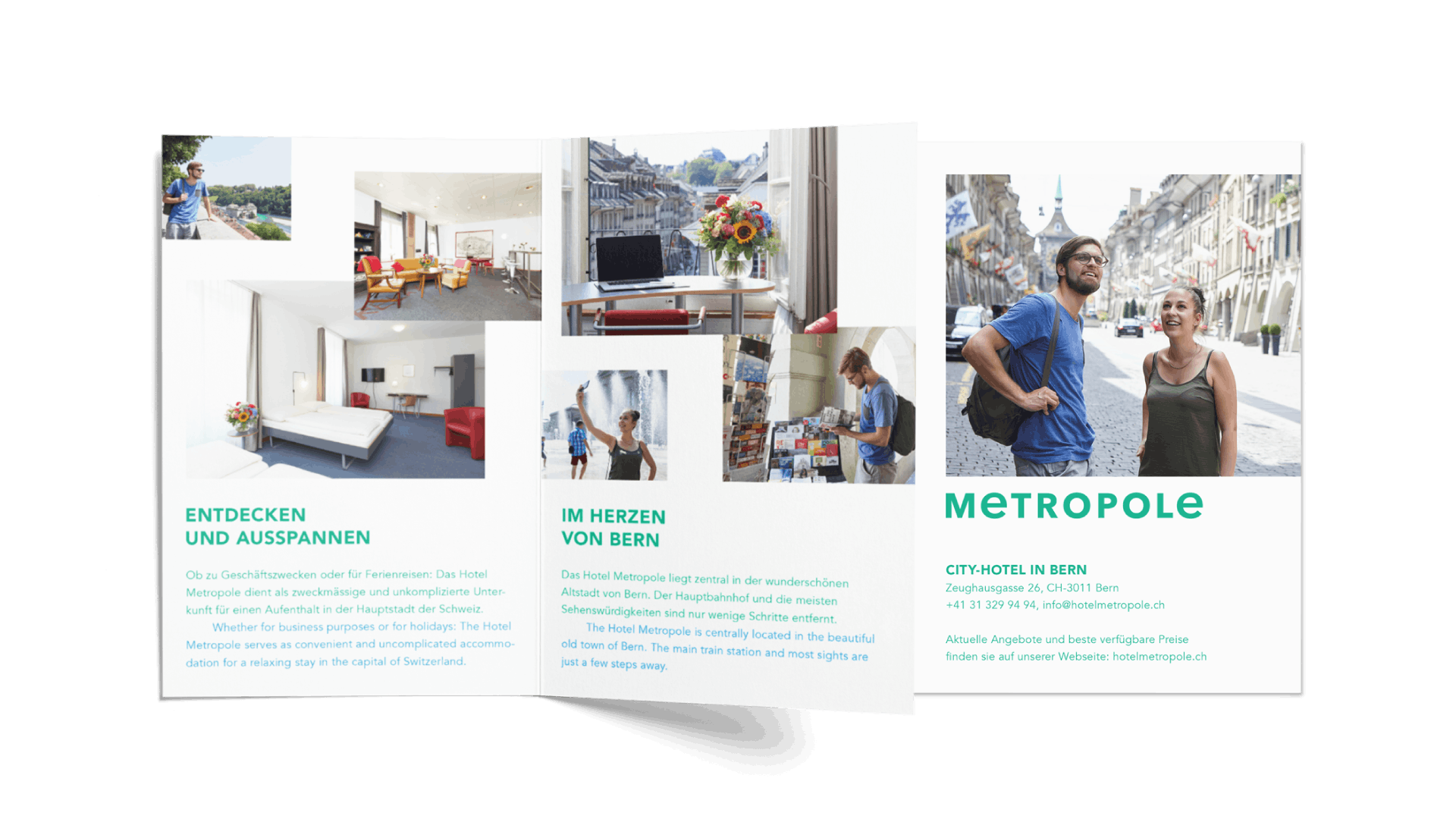 Project Management & Consulting
Proximity to our customers plays an essential role in all our projects. Throughout the entire project we were in close contact with our clients and coordinated the conception, development, design and production of the various products. In order to improve the results and processes, we contributed our expertise to the individual work steps.
Design
Coherence was the keyword in the elaboration of the design elements of the Kreuz Group. Using a holistic approach, we developed indi- vidual and independent identities, websites and applications which are always in reference to the umbrella company and the parent hotel.
Content
In order to create a uniform visual and content appearance, especially on the website, we created photographs and applications that are in line with the corporate identity. This approach enabled us to ensure that the product quality met our require- ments and was not distorted by inappropriate con- tent.